Classic tee
Soft touch short-sleeves T-shirt.
Free delivery and return anywhere in France.
Soft touch short-sleeves T-shirt.
Free delivery and return anywhere in France.
Designed for you
Our Classic Tee, a "soft touch" short-sleeves T-shirt, is a subtle balance between performance and elegance. The magic of Lyocell offers a timeless basic with an athletic style and a perfect fit that will delight demanding athletes.
A dosed blend for perfect style and feel during intensive sessions.
Do you have a question about this soft touch short-sleeved T-shirt? We will answer you with pleasure at 0783269818.
Style and performance
Enveloping sleeves
Micro-piqué insert on sleeve and back
Optimized positioning of the seams for more comfort
Anti-friction inserts under the sleeves
Fabric and care
84% Polyester |11% Lyocel |5% Elastane
Lyocel: biodegradable, hypoallergenic, breathable and resistant
Dri-release® breathable t-shirt
Soft and cottony touch
Machine washable at 30 degrees
Responsibility and engagement
AERTH is a responsible and naturally committed brand. We have chosen to manufacture all our collections in Europe, from the fiber to the clothing, and we fully offset our carbon impact.
Pour une tenue parfaite
Nous avons confié à nos styliste la mission de concevoir un T-shirt parfait, depuis le col rond parfaitement ajusté, jusqu'à la coupe qui tombe juste bien. Les manches ont été rallongées pour un style légèrement rétro. Bougez, il ne partira pas en vrille.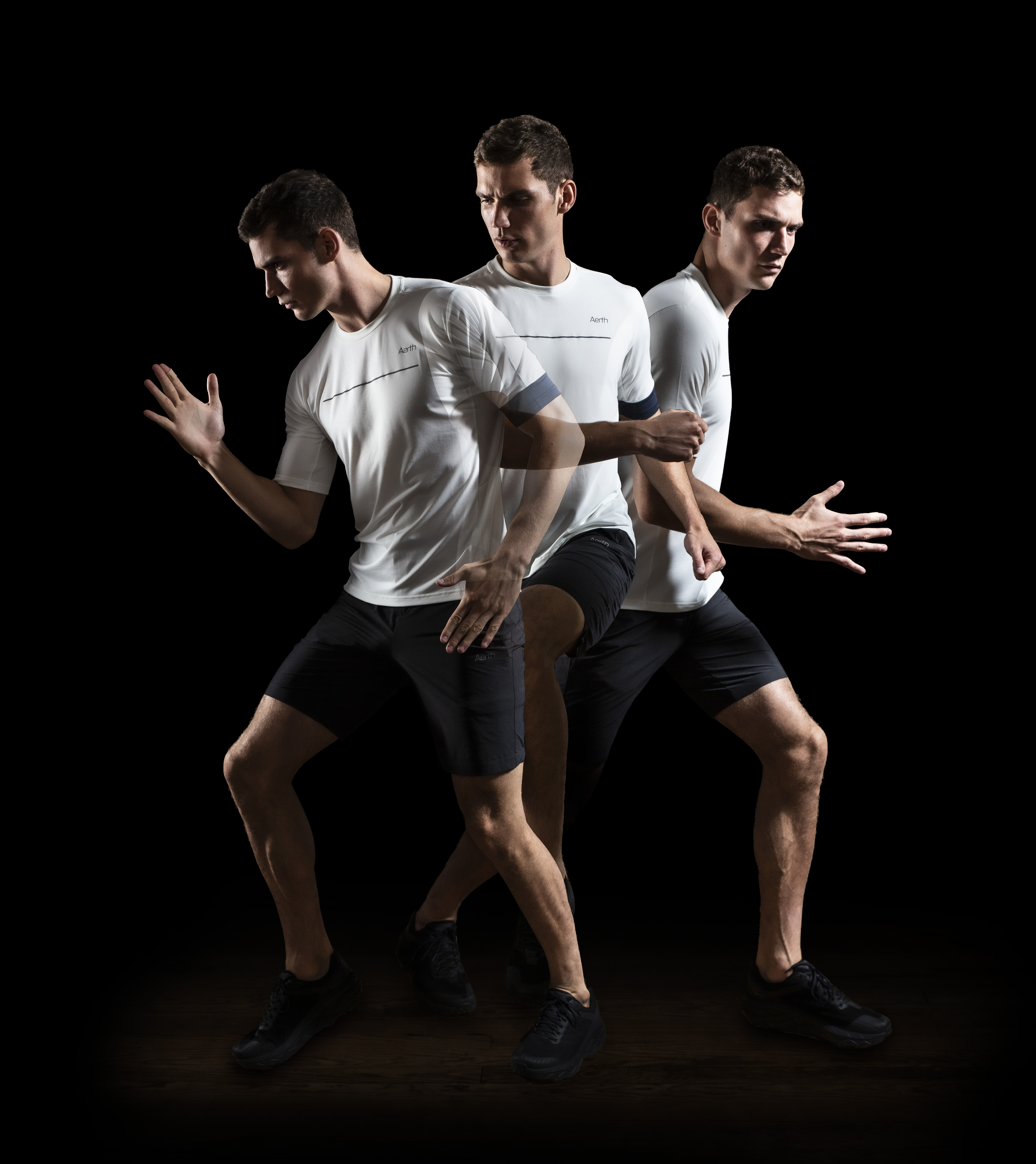 Une matière d'exception.
Le Classic intègre dans sa maille 11% de Llyocel qui font toute la différence. Naturellement biodégradable, les qualités du Llyocel ne se présentent plus. Nous retenons son toucher coton , qui rend le T-shirt classique merveilleusement agréable au porter. On respire !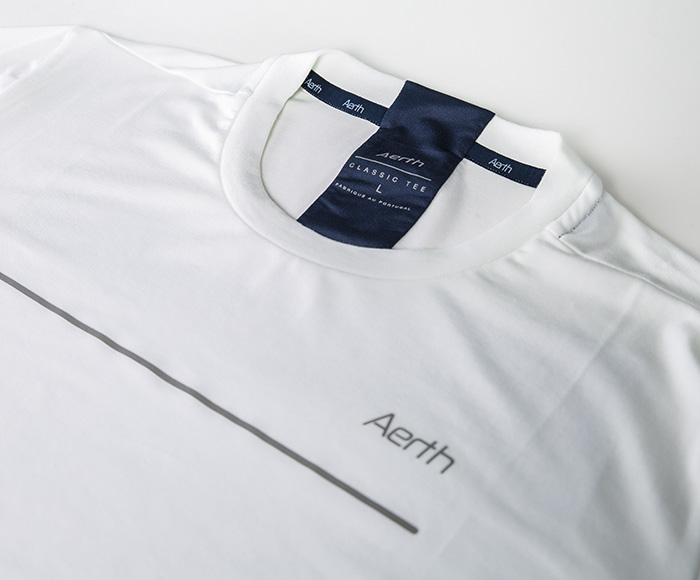 Free delivery
in France

Free returns in France
within 30 days

At your service
au 07 83 26 98 18

Savoir Faire
30 years of experience in clothing