Premium Shell
Sports chic long-sleeves T-shirt
Free delivery and return anywhere in France.
Sports chic long-sleeves T-shirt
Free delivery and return anywhere in France.
Designed for you
The Premium Shell is an elegant and high-performance long-sleeved T-shirt. Its cut is slightly adjusted and its colored inserts give it its unique character. Technical and versatile, this top is a pleasant long-sleeved T-shirt for both the first and second layers. Its 100% recycled material allows intensive sports practice with a free spirit.
A question about this chic long-sleeved T-shirt? We will answer you with pleasure at 0783269818.
Style and performance
Gently fitted cut
Slightly longer back
Asymmetrical contrasted insert on the right forearm
Blocked zip slider
Anti-friction insert
Fabric and care
100% Recycled Polyester.
Breathable fabric.
Double-sided micro-piqué.
Ultra flat, light and fluid feel.
Machine washable at 30 degrees.
Responsibility and engagement
AERTH is a responsible and naturally committed brand. We have chosen to manufacture all our collections in Europe, from the fiber to the clothing, and we fully offset our carbon impact.
Résolument stylé
Une coupe étudiée, une matière généreuse et des inserts contrastés et asymétriques, voilà les ingrédients du style de ce T-shirt manches longues de sport. Le curseur de zip auto-bloquant permet une aération idéale en course et, bien pensée, la tirette se bloque pour éviter les blessures. Performance et confort, pour un style libéré.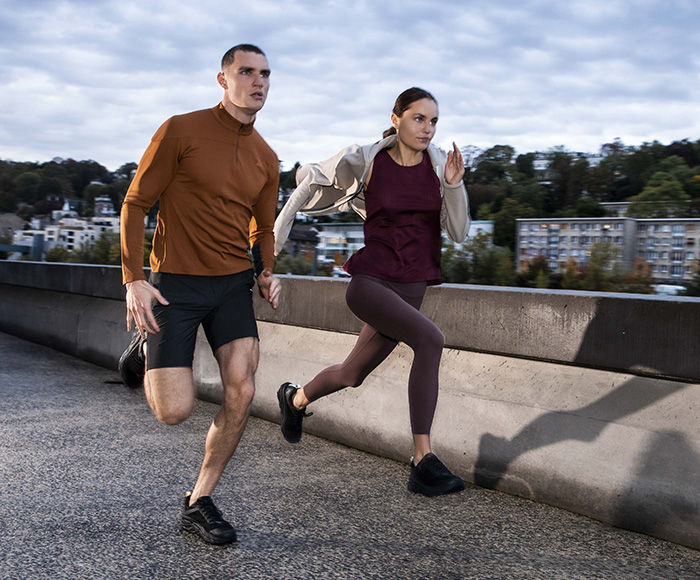 La matière de toutes les vertus.
Respirante (micro-piqué double face), confortable (légère et fluide), esthétique (matière ultra plate)... Vous en attendez plus ? Elle est aussi coresponsable avec son polyester 100% recyclé !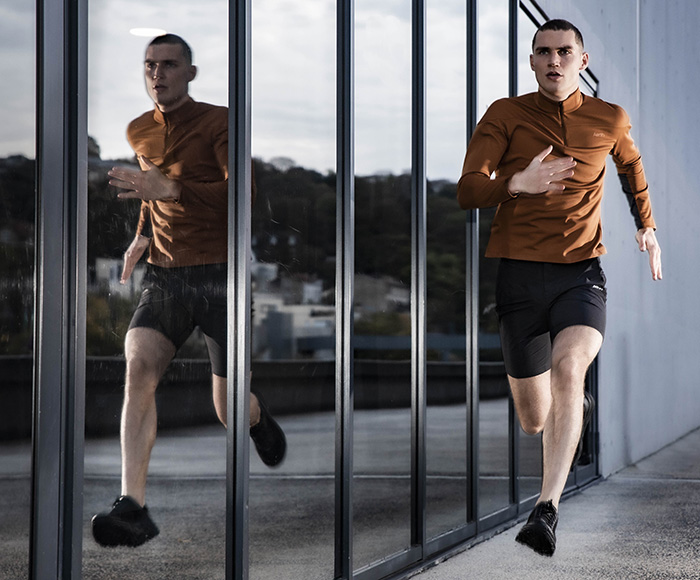 Free delivery
in France

Free returns in France
within 30 days

At your service
au 07 83 26 98 18

Savoir Faire
30 years of experience in clothing